Japanese Free Conversation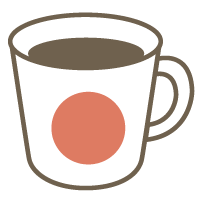 Japanese

Pronunciation

Listening

Speaking
Tell me about your daily life in Japanese! When you are not sure how to explain something in Japanese, you can ask me in Chinese. Having a routine to speak Japanese will increase your Japanese vocabulary!
We will have a free conversation in Japanese. We can practice singing in Japanese if that is something you would be interested in doing! This lesson best suit students whose Japanese level is intermediate or above. I recommend you to take this lesson once or twice every week.


Cafetalk Translation August 2018
Lessons offered by this tutor
Feedback from students
老師很專業 會仔細聽發音給予適時的調整,覺得能更好的說好日語了!

楽しく会話を盛り上げ聞き話題をひろげて下さり、楽しいレッスンでした。レッスンもすごく勉強になりました。今日はありがとうございました。次回もけいこ先生お願いします。

この間、いろいろ教えてくれて、ほんとにありがとうございました。先生の中国語はすごく上手なので、中国人の私が聞いても、発音と単語の量は「すごい!」しか言えません。だから、日本語はわからないとき、中国語で聞いても、全然大丈夫です。先生は日本語と中国語発音の区別を教えてくれて、「tpk」で始まる単語は、時々軽く読む必要があります。そうすると、もっと日本人ぽっく話せるようになるかもしれません。そして、日本漢字の源も教えてくれました。「野球と体育精神」、「延命治療」などの日本文化を反応する文章も説明してくれました。日本語を勉強したい方はぜひ先生のクラスを試してみてください。

レッスンはすごく勉強になりました。日本語を勉強したい方は、けいこ先生についていけば間違いないです!今日はありがとうございました。次回もけいこ先生をお願いします。

The first lesson was very practical, focusing on travel vocabulary and conversation. Highly recommended! Thank you!