Japanese for Kids☆10% Discount!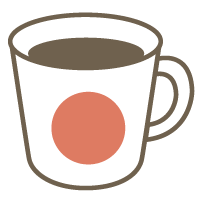 Japanese

For Children
Pre-Schoolers
Primary Schoolers
We start by learning Hiragana. We will also read out loud. It is said that children's knowledge is determined heavily by reading. I will help with establishing reading as a habit!
This is a lesson for children up to middle school.
If your child is not Japanese and you are preparing for Japanese high school entrance exams, please contact me.
I have taught Japanese to children in Brazil before, and I will make use of that experience to provide fun lessons for your child.
First off, let's master Hiragana & Katakana!
If you would like your child to start with reading and writing, it is necessary to take continuous lessons. Please refrain from booking this lesson if you are only looking for one single lesson.
Your child will also learn many Hiragana and Katakana words in this lesson.
Your child will become fluent in Japanese!
Let's try talking to the stuffed animal dog Cookie!
About reading out loud!
I myself have two children and I am reading one book per month to them. I am also frequently buying new books. Therefore, we currently have over 200 books in our collection.
Out of this number we can choose a book that your child enjoys and I will read to your child during each lesson. Of course, I will not just read to your child. I will ask many questions to cultivate their vocabulary and imagination. This will build the foundation to make reading a habit of your child.
Before taking this lesson, please feel free to take the "Level-check & Counseling"-lesson together with your child. We can talk about how to customize your child's lesson to make everything go smoothly.
The actual lessons can be taken by your child alone.
Lesson Pack Details:
This is a 4-lesson pack. You will be issued 4 free coupons when your first lesson is confirmed by the tutor so you can request the remaining lessons. Please note that all requests related to this pack must be taken within 60 days of the confirmation date.
Lessons offered by this tutor
Feedback from students
こちらの要望に事細かく、対応してくださり、子供と同じテンションで いつも明るく授業してくださいます!!

子供が楽しくレッスンを受けています。宿題だけでなく、子供が興味を持つような教材を使ってくださるので感謝しています。これからも宜しくお願いします。