5 Lessons Pack (for the price of 4)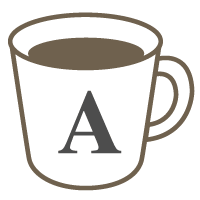 English

Good for beginners

Reading

Speaking
30-minute Breaking News English package
- Lesson package for 30-minute Breaking news English lessons

- Lesson taught using real news articles from www.breakingnewsenglish.com

-7 different levels making this lesson perfect for beginner students up to upper-intermediate students.
- Study the article before the lesson so that you are prepared

- Lesson can be flexible to help meet your language needs
We start the lesson with you reading a short news article out loud, followed by focusing on your pronunciation difficulties. Finally, I will encourage you to talk about this topic and correct any mistakes that you make.
If you have any questions about this lesson please don't hesitate to send me a message.
Looking forward to teaching you!
James
Lesson Pack Details:
This is a 5-lesson pack. You will be issued 5 free coupons when your first lesson is confirmed by the tutor so you can request the remaining lessons. Please note that all requests related to this pack must be taken within 90 days of the confirmation date.
Lessons offered by this tutor
Feedback from students
発音をしっかり注意して直してくれ、細かい助詞や冠詞も丁寧に直してくれる点大変ためになります。おススメです。

毎回とても丁寧なレッスンをしてくださり、どんな話題でも興味を持って話せるのでとても楽しいです

He is an amazing teacher. He doesn't miss my mistake though I made a lot of mistakes like pronunciation, grammar and unnatural expressions. He corrects them and write them down the chat box. It's very helpful and makes it easier to review the lessons. He is very gentle, so I can feel free to ask many questions.

ジェームスは本当に信頼置ける講師だと思います。6年近くレッスンを受けていますが遅刻やドタキャンはありません。 リクエストにはこころよく応えてくれ、ただのおしゃべりに終わらない充実した内容のレッスンを毎回提供してくれます

He is a very professional conscious teacher. It explains widely and clearly , such as differences in usage of words, pronunciation, grammar, idioms ,etc.