5 Lessons Pack (for the price of 4)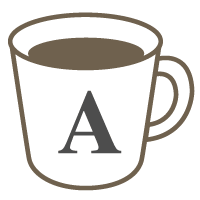 English

Good for beginners

Reading

Speaking
30-minute Breaking News English package
- Lesson package for 30-minute Breaking news English lessons

- Lesson taught using real news articles from www.breakingnewsenglish.com

-7 different levels making this lesson perfect for beginner students up to upper-intermediate students.
- Study the article before the lesson so that you are prepared

- Lesson can be flexible to help meet your language needs
We start the lesson with you reading a short news article out loud, followed by focusing on your pronunciation difficulties. Finally, I will encourage you to talk about this topic and correct any mistakes that you make.
If you have any questions about this lesson please don't hesitate to send me a message.
Looking forward to teaching you!
James
Lesson Pack Details:
This is a 5-lesson pack. You will be issued 5 free coupons when your first lesson is confirmed by the tutor so you can request the remaining lessons. Please note that all requests related to this pack must be taken within 90 days of the confirmation date.
Lessons offered by this tutor
Feedback from students
毎回手を抜く事なく、丁寧なレッスンを提供してくださいます。しばらくお休みされるとのことですが、戻られたら必ずまたレッスンをお願いしようと思います。

何度もこちらのレッスンを受講しています。 良い意味で先生然とした雰囲気がなく、いろいろな話をしてみようと思える優しい雰囲気の先生です。それだけではなく、発音や訂正すべき間違いを授業の最後にフィードバックしてくださり、学ぶべきことはそれぞれの授業で得られて、有意義です。

もう6年ほどレッスンをお願いしていますが、毎回全く気を抜いたり、ダラダラしたり、なあなあになることは一切なく、とてもしっかりとこちらのリクエストに沿ったレッスンをしていただいています。

とても誠実丁寧、信頼の置ける講師、レッスンです。 直前キャンセルや遅刻などはまずありません。レッスンもあくまでもこちらの要望に応えるという姿勢で対応してくれるので、急なリクエストも頼みやすく、また内容ももちろん満足のいくレッスンを提供してくれます。

質問にしっかり丁寧に答えてくださり、また話題が脱線しても興味をもって話を聞いてくれるので毎回充実しており、また楽しいレッスンです