30-minute Breaking News English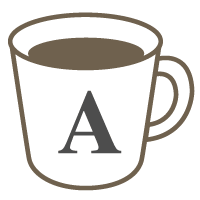 English

Good for beginners

Reading

Speaking
Improve your English through reading, speaking and answering comprehension questions.
- Lesson taught using real news articles from www.breakingnewsenglish.com

-7 different levels making this lesson perfect for beginner students up to upper-intermediate students.
- Study the article before the lesson so that you are prepared

- Lesson can be flexible to help meet your language needs
We start the lesson with you reading a short news article out loud, followed by focusing on your pronunciation difficulties. Finally, I will encourage you to talk about this topic and correct any mistakes that you make.
If you have any questions about this lesson please don't hesitate to send me a message.
Looking forward to teaching you!
James
Lessons offered by this tutor
Feedback from students
4年前にJames先生の 授業を初めて受講して、断続的ではありますが、ずっと教えていただいてます。発音、単語の意味を大変丁寧に解説していただけるので、非常にためになっています。これからもよろしくお願いします。

Thank you for being so attentive to detail during my lesson! I'm looking forward to taking your lesson again‼️You are such a great teacher✨

Today is learning about polar bears is starving because climates changes lead to ice melting. Learn new idiom and grammar. Thank you.

久しぶりのレッスンでした。興味のある記事を選ばせてもらえたのですが、知らない語が多くあったので詳しく説明してもらいました。新しい語句は少しずつ覚えていきたいです。

約3年ぶりにJamesのレッスンを受けましたが、以前と変わらず丁寧でプロフェッショナルな対応で、楽しく受講できました。とてもフレンドリーな方なので緊張せずに話せました。Thank you, James!