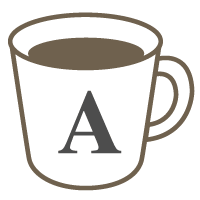 English

Good for beginners

Speaking
Suitable for those wanting to check their English level, find out which lesson is best for you or for counselling!
This lesson is useful if:

-you want to check your English level

-you're not sure which lesson to take

- you have any questions about your English, me or my lessons

- you want to see if I'm the right tutor for you.

Please let me know if you have any questions,

Have a nice day!

James
Lessons offered by this tutor
Feedback from students
初心者にもわかりやすく、ゆっくり丁寧に説明してくださいます。しかもこちらが話したことを完全に正確にとらえて直してくださるのがすごい!しかも優しくて話しやすい先生です。

James老师挺热情的,他会引导我去进行一些沟通,仔细我的发音问题和语法问题并去纠正我,并且很幸运的是他也有教我现在学习的语法书Essential Grammar in Use,这是一本我觉得很不错的学习语法的书,向各位推荐。他跟我说如果有什么问题可以在课后向他请教,所以我觉得James老师真的非常棒。

I took a 15-min level check to see my English proficiency. James is an experienced teacher with whom it is fun to talk, very professional about analyzing what elements are lacked from my speaking English and give the information in a effective way. I highly recommend to take James' lesson! Thank you James! I had a great lesson!

初めてのレッスンでいきなりのネイティブにしたことに少々後悔したりもしましたが、言葉がなかなか出なくてもせかさず待っていてくれて、最後まで聞き取ってくれていたことに感動しました。フィードバックも丁寧で細かく、また、無料の自習用テキストトレーニングやヒアリング、スピーキング教材の提供もありがたいです。以前から参加しているグループレッスンでもテキストはありましたが、やはりちょっと受け身体制のレッスンです。どうも上達が感じられないと思っていましたが、やはり知っているつもりの言葉が出ないことにショックを受け、改めて理解しました。言語表現というのは対面して会話しないとだめですね。もうちょっと頑張ろうと思います。

I took his lesson by chance only because he was online but I found he was really a professional teacher. He was persistent and attentive. He listened to me carefully and gave a lot of feedback. That was really helpful. I'd like to take his lesson again. I had a great time. Thank you so much.