5 Lessons Pack for the price of 4!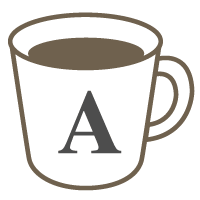 English

Good for beginners

Test Prep
TOEIC

Vocabulary
Describe a picture and learn new words and phrases!
In this lesson, I will send you some pictures and encourage you to describe what you see. You will learn new words and phrases, especially adjectives. I will also help you to improve your grammar and sentence structure.
This lesson is good for students of all levels and ages. It can also be a good lesson for anyone wishing to take the TOEIC exam.
Look at the Lesson Picture. How would you describe it to me?
Let me know if you have any questions!
James
Lesson Pack Details:
This is a 5-lesson pack. You will be issued 5 free coupons when your first lesson is confirmed by the tutor so you can request the remaining lessons. Please note that all requests related to this pack must be taken within 90 days of the confirmation date.
Lessons offered by this tutor
Feedback from students
It was the first class with Teacher James. In the class, I had lots of opportunity to talk in English. He kindly corrected the mistakes I made and taught me many useful words! Thank you James, see you in the next class :) Happy Christmas!

根気強く話しを聞いてくださるので安心して話しができます

とても聞き上手で、話しやすいだけでなく、しっかり話した英語の訂正もしてくださり、時間配分もしっかりして下さいます。

James先生は、とても優しく、忍耐強く、12歳の娘を教えてくれました。かんたんなことばをさがし、いろいろな表現、文法の仕組みまで、フィードバックで書いていただき、本当に役立ちました。先生がいつもにこやかなので、引っ込み思案な娘も安心して受講できました。中学生にもオススメです。

時には表現が難しい写真も出てきますが、そこから学べることは本当に多いです。多すぎてなかなか一発では習得出来ない部分もありますが、テキストボックスで復習もしやすいのでありがたいです。