5 Lessons Pack (for the price of 4)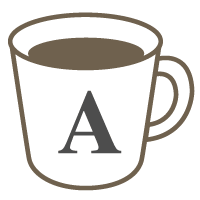 English

Good for beginners

Speaking
General Discussion
30-minute conversation lesson.
In this lesson, we can talk about anything you like.
Sometimes, I may encourage you to talk about a specific topic and send you a topic card similar to the one below:


Describe a beautiful place to visit in your country.
You should say:


where it is


how to get there


what there is to do when you are there


and explain why you recommend this place.
I have many topic cards similar to this one.

I will take the opportunity during the lesson to assess your English level and correct any mistakes that you make.

I´m looking forward to meeting you!

James
Lesson Pack Details:
This is a 5-lesson pack. You will be issued 5 free coupons when your first lesson is confirmed by the tutor so you can request the remaining lessons. Please note that all requests related to this pack must be taken within 90 days of the confirmation date.
Lessons offered by this tutor
Feedback from students
I've been taking his lessons for years. James is the most reliable teacher I've ever had. He's always calm, patient and attentive. I like his lessons because he listens to me carefully and gives appropriate feedback to me. He makes me feel confident with my English. Thank you:-)

It is always a pleasure talking with you. Welcome back, James! :)

今回は2枚の写真の描写をしました。派生語や関連語も知ることができ、役に立つし楽しみながら学べました。

イギリスの文化について、車が日本と同じで左通行、イギリスのお茶や食事などについて学びました。ずーーっと前から疑問に思ってたことがわかってスッキリしたのと、ますます興味がでていろいろ知りたくなりました。Jamesは博学だし、優しいし話もおもしろいです。

比較文のわからないところを聞きました。とてもわかりやすく丁寧に教えてくれたので、理解できました。