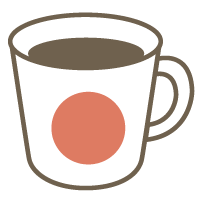 Japanese

Idioms

Vocabulary
All levels welcome!
This lesson is for students who want to focus on kanji. We won't just be memorizing the characters, but rather, working towards getting you to understand and use the kanji in the right context.

I want you to pick up as much Japanese as possible, so there is homework. However, if you don't have time or you do not want homework, you don't have to do it.

Before you sign up for the lesson, please let me know what your current level is and what you have been studying up until now.

Cafetalk Translation: 8/2016
Lessons offered by this tutor
Feedback from students
Thanks for another great lesson!

Thank you very much. It was a very useful class!

レッスンの内容はとても面白かったです。N1レベルの内容をリクエストしましたので、復習しながら、新しい単語をいっぱい学びました。大変勉強になりました。ありがとうございました。

Another great lesson with Mika-sensei. She makes learning Kanji fun!!

I really enjoyed my lesson with Mika-sensei. The lesson was fun and I really liked her method of teaching Kanji!