5 Lessons Pack (for the price of 4)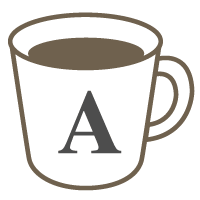 English

Good for beginners

Speaking
General Discussion
55-minute conversation lesson.
Buy this package of 5 lessons for the same price as 4 individual lessons
. This means you get one lesson free!

 You can take all 5 lessons in a row or spread them out over a 3 month period. Each lesson is 5
0 minutes
 long.
How it works:
When you buy this package you will schedule your first lesson.
Then I will send you 100%  off coupons for the remaining 4 lessons. Please use these coupons when scheduling the remaining lessons. The coupons will be valid for 3 months after purchase.
Please note that a refund is not possible once the first lesson has been completed.



Lesson Information:
In this lesson, we can talk about anything you like. 
Sometimes, I may encourage you to talk about a specific topic and send you a topic card similar to the one below:


Describe a beautiful place to visit in your country.
You should say:
where it is


how to get there


what there is to do when you are there


and explain why you recommend this place.
I have many topic cards similar to this one.

I will take the opportunity during the lesson to assess your English level and correct any mistakes that you make. 

I´m looking forward to meeting you!

James
Lesson Pack Details:
This is a 5-lesson pack. You will be issued 5 free coupons when your first lesson is confirmed by the tutor so you can request the remaining lessons. Please note that all requests related to this pack must be taken within 90 days of the confirmation date.
Lessons offered by this tutor
Feedback from students
初めて50分のフリートークレッスンだったのでドキドキしてましたが、緊張したよりつたない話でも少しは通じるようで楽しかったです。 レッスンはいくつかの質問が用意され説明する内容でした。 正確に表現できないところについても単語の選択など丁寧に教えて頂きました。 そして先生はなるべく生徒に話す機会を与えてくれるのでスピーキングの練習にはとても良いと思いました。

James先生は、きれいなブリティッシュイングリッシュで一つ一つの間違いをとても優しくきちんと説明してくださり、ありがたかったです。 またのレッスンが楽しみです!