5 Lessons Pack (for the price of 4)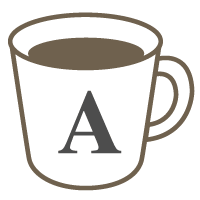 English

Good for beginners

Reading

Speaking
Breaking News English.
- Lesson taught using real news articles from www.breakingnewsenglish.com
-7 different levels making this lesson perfect for beginner students up to upper-intermediate students.
- Study the article before the lesson so that you are prepared

- Lesson can be flexible to help meet your language needs
We start the lesson with you reading a short news article out loud, followed by focusing on your pronunciation difficulties. Finally, I will encourage you to talk about this topic and correct any mistakes that you make.
If you have any questions about this lesson please don't hesitate to send me a message.
Looking forward to teaching you!
James
Lesson Pack Details:
This is a 5-lesson pack. You will be issued 5 free coupons when your first lesson is confirmed by the tutor so you can request the remaining lessons. Please note that all requests related to this pack must be taken within 90 days of the confirmation date.
Lessons offered by this tutor
Feedback from students
毎回臨機応変に対応くれ、フィードバックもしっかりしてくれます。8年以上レッスンをお願いしていますが、常に安定のクオリティです。疲れているとか、寝不足だ、などと寝ぼけた顔で出てくる、あくびをする、などは全くありません。プロフェッショナルで信頼のおける講師です。

Today I wised to challenge depicting my favorite painting Las Meninas by Diego Velázquez of Spain. I tried to describe simply so that I would be too ambitious but very often I needed James' help. Since I love arts of 1500s - 1600s, James taught me very practical and particular terms. They Will certainly help me improving "picture description'. Thank you, James, for a wonderful lesson!

He's a brilliant teacher who got a sense of humor. We covered a variety of topics today and he provided me with useful feedback. Thank you for another great lesson!

今日は中東問題やジャーナリズムについての授業でした。恥ずかしながら疎いエリアですがとても分かりやすく、そして質問がないか確認してくださるので沢山学べ、いつも頭がよくなった気分になってレッスンを終えることができます。笑 自由にレッスンのテーマを決めることができ、特に何も準備してないときは今までのレッスンで気になると話していた事や気になるニュースについての記事を選んでくださるので毎回レッスンが楽しみです。Having taken his lessons for a few months, I can definitely say that he is consistent, patient, and willing to adapt his lesson to my needs. This has been really good practice for me to talk about world news in English. I highly recommend him as a teacher if you're looking for an informative teacher.

風邪をひいて声が出ないので代わりに先生主体のレッスンを出来ますかとお願いをすると、急なリクエストにもかかわらず快く受け入れていただきました。思った以上に沢山のことを学べ実りのあるレッスンになりました。毎週ジェームズ先生とのレッスンが楽しみです。 He provided useful corrections for continuing to improve my English language skill. He is knowledgeable, friendly, and accommodating. I will try the raw garlic with honey today. Thank you for the great lesson, Mr. Long!