5 Lessons Pack (for the price of 4) World News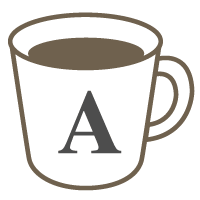 English

Reading
News/Current Affairs
5 Lessons for the price of 4!
This is a discussion lesson for advanced students. We will look at an article together and discuss it. These discussion lessons will provide you with excellent reading, pronunciation, and speaking practice while covering a range of different topics. The student will start by reading the article aloud. We will then discuss any new words or phrases before I encourage you to talk about the article.

Although some of the content matter can be serious I want this lesson to be both fun and educational. Students are encouraged to choose their own article although I am happy to help you choose. Articles can come from any site you wish. Here are some popular sites below:

www.cnn.com
www.bbc.co.uk
www.japantoday.com
www.nyt.com
www.skynews.com

Please feel free to suggest any other site not listed.


Please let me know if you have any questions,

All the best!

James 

p.s. please book a trial lesson before paying for a package. Hurry! Lesson prices may go up soon! 
Lesson Pack Details:
This is a 5-lesson pack. You will be issued 5 free coupons when your first lesson is confirmed by the tutor so you can request the remaining lessons. Please note that all requests related to this pack must be taken within 90 days of the confirmation date.
Lessons offered by this tutor
Feedback from students
I've been taking his lessons for a year, and I've been getting used to read BBC articles that used to be pretty challenging to me. His lessons are relaxing but very effective. He is an excellent listener and always try to understand what I am saying. He's very supportive and give me appropriate feedback.

Thank you for the class. I think this class is really nice. Because it'll help my pronunciation, reading and speaking. Have a nice evening! See you soon. 発音や表現が間違っていたら、チャットボックスに書いてしっかり教えてくれます。50分でたくさんのことをまなべました!

いつも楽しくレッスンを行っています。楽しいだけでなくしっかりと最低10個は新しいことを学べるので楽しみながら語彙やフレーズを身に着けることができます。様々なことについての会話の練習ができるのですが歴史やお笑いが好きな方などに特におすすめです。Thank you for always putting up with my various requests, sometimes it is to explain 100 new words for 50 mins and sometimes it is to digress from one topic to another every 5 seconds. It's fun to talk about literally anything because he is open to various topics and knows when to jump in to correct my mistakes. Highly recommend!

週1でこのレッスンを受けています。BBCのニュースをもとにディスカッションするクラスですが、時事英語や英語表現が増えるだけでなく、とても楽しいです。Jamesはとても詳しいフィードバックをくれるので、自分の間違いが明確になって本当に助かっています。自分ではきっと選ばないであろう記事を選んでもらえるのは楽しいです。

I enjoyed talking with James. He always finish my questions clearly. And use simple English explain my question. No need to worry about conversation.