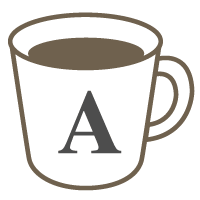 English

Good for beginners

Listening

Speaking
See a 25 minute lesson you like but want it to be longer? This is your lesson!
Take this lesson if you want a 50 minute class instead of a 25 minute lesson. This applies to any of my 1500 point lessons.

When you request the lesson, make sure to tell me which lesson you are wanting to take.

Lessons this applies to:
Quickfire Questions
Conversational Vocabulary Building
Intermediate Vocabulary Building
English Expressions and Idioms
BBC News Articles
【公式】 HAPA英会話 Podcast 応用レッスン

This *cannot* be used to extend lessons like The Complete English Lesson or Eiken Pre-2 -1 & Toeic SW!


Lessons offered by this tutor
Feedback from students
出来が悪い私ですが分かりやすいように丁寧に説明してくれる優しい先生です。

レッスンも丁寧でその後メールもくれるので復習出来ます。とてもいい先生です☺︎

いつもしっかり教えてくれるので嬉しいです。分かるまでたくさん説明してくれます。Thank you Tracy! I'll practice some phrases you taught me :)

普段25分のレッスンを50分でやっていただきましたが、あっという間に時間がたってました。とても濃い内容のレッスンでした。今まで発音のレッスンをしたことがなかったので、改めて日本語との発音の違いを認識し、これから発音もキチンと教わっていきたいと思います。ありがとうございました。

あまり他の人に教えたくないくらい、とてもいい講師です。 これまでおそらく50人以上の講師からレッスンを受けていますが、レッスンの質が一番高いです。 私が気に入っている点としては、 ーしっかり授業の準備をしてくれる(レベルにあった記事の選定、記事に関する質問など) ー安易にフリートークに流れない ー教えてくれるイディオムが本当にアメリカで使われているレベル ーしっかりこちらに話させてくれる上、間違いは随時テキストで送ってくれる ー授業後、すべての指摘事項をフィードバックで送ってくれる という点で、授業後自分で見直しをしたりすることで、レベルアップした実感を得られます。 英会話には慣れてきたけど、最近全然上達している実感がない、という方にお勧めです。