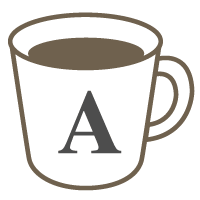 English

Pronunciation

Speaking

Philosophy
Practice your conversation skills, chatting about various interesting topics during your lunch break.
Beginner or advanced let's get you talking!

Use your lunchtime wisely, spend 30mins with me to improve your spoken English...
After a trial chat, I can design some short fun lessons catered to your level and topics you are interested in.
Sports fan? Love cooking? Reading? Fitness? Travel? Each lesson will be relaxed and fun, I will try to get you speaking as much as possible and reserve a few minutes at the end to review and practice any new words or phrases.
Lessons offered by this tutor
Feedback from students
丁寧に教えていただいて有意義な30分間でした。とても楽しかったです。

Cathy先生は明るくて話していてとても楽しいです。 私はオンラインの教材を使用しています。 怪しい発音があれば必ず指摘してもらえるので有り難いです。 時間が過ぎても質問に丁寧に答えてくれるので毎回授業が充実しています。 今後も先生の授業を受けていきたいです。

とても話しやすい優しい先生です。母親としての共通の話題も楽しく共感できることがたくさんありました。

I had a trial lesson with her. Very nice teacher who is willing to know what I want to do in lessons, and she gave me some possible ideas what we can do in the future lessons.

違うレッスンを予約しました。丁寧な説明で前回のレッスンの続きをされました。 なかなか話すことができない。もどかしいです。