Beginner Korean Grammar (50 min)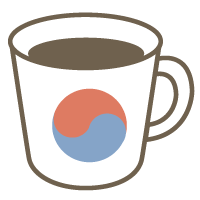 Korean
Annyeonghaseyo! Now that you've learned Hangul, it's time to study beginner level grammar. I will provide detailed explanations in Japanese.
This is a lesson on basic Korean grammar.
Korean grammar is very similar to Japanese grammar, so it's an easy language for Japanese speakers to pick up.

We will use a textbook that has sample sentences in dialogues and learn about the Korean culture and mindset while chatting in Korean.

For: People who have learned Hangul and are ready to study grammar

Required material:
●If you already own a Korean textbook, please send me image files beforehand so I can prepare the lesson (I recommend dialogue based materials)
●If you don't have a textbook yet, I recommend Ganada Korean Language Institute's textbooks (available on Amazon).

I will provide the materials for the first lesson.

Translation: 5/2015 - The Cafetalk Team
Communication/explanations will be in Japanese and Korean only.
Lessons offered by this tutor
Feedback from students
進歩の遅い私に 我慢強く付き合って頂いて感謝しています。韓国語に対する知識の豊富さは 教育テレビを超えていると思います。

初めてで緊張しましたが楽しくできました。またよろしくお願いします。

今日は世界の色々なお祭りについて勉強しました。初級から中級になっていくと段々難しくなってくるのを実感します。単語や文法だけでなく、聞き取りのスピードも大事になってきますね。

今日も先生が用意して下さった教材で勉強しました。予習したつもりでしたがよく聞き取れず、答えることができませんでした。覚えたはずの単語も忘れがちだし、伝えたい言葉も出ずらいし、今日は少し残念でした。次回はしっかりできるよう勉強しようと思います。

今日も先生が用意してくれた教材で授業をしました。毎週のことで慣れてきたのか、翻訳する時間が短くなってきている気がします。ただ、新しい単語や忘れている単語も多く、予習復習が大事だと感じています。