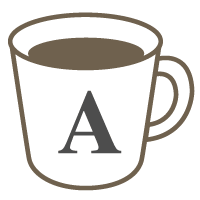 Английский

Подходит для новичков

Произношение

Грамматика

Чтение
Practice by reading and discussing daily top news or articles of your choice. Expand your vocabulary, improve your ability to speak, and confidence level.
How it works:



Step 1: Pick a news site from the list below or suggest your own favorite:

BBC World
National Geographic
Harvard Business Review
Bloomberg
NY Times
Reuters
The Wall Street Journal
Google News
Al Jazeera
Japan Times
NHK World

Step 2: Choose an article you would like to use and let me know before the lesson begins.

Step 3 (During the lesson): We'll read, identify keywords and discussing the article. (Skills practiced: Reading, Comprehension, Speaking)


For best results:
Please select an article you feel comfortable using -- one that is suitable for your level. The length of the article may be short or long, but due to time constrains, we may only be able to cover a portion if the article is too long.

Practice makes perfect. By spending time each day to practice, you will surely improve by leaps and bounds. Try booking the lesson pack of 11 for the price of 10.


Who is this for:

- Beginners who want to quick start.
- Intermediate to Advanced level students who want to have a practice session.
Lessons offered by this tutor