Let's Mix and Match - (Variety Pack of 4 Lessons)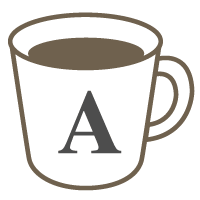 Английский

Подходит для новичков

Произношение

Грамматика

Аудирование
Mix and Match any 4 of my 30 minute English Lessons - You Pick the Classes
This lesson pack allows you to Mix and Match the lessons you would like to take. It includes 4 of my 30 minute lessons and you may chose any combination.

Studying for a test and need to work on pronounciation, vocabulary, grammer or speaking? No problem, this is the lesson pack for you.

Want to learn more about American culture and also practice speaking? This lesson pack that allows you to Mix and Match based upon your personal English goals.

Want a slightly different lesson but do not find it in my tutor profile? Ask me and I will see what I can do to make it available.

Looking forward to helping you reach your English goals!
Lesson Pack Details:
This is a 4-lesson pack. You will be issued 4 free coupons when your first lesson is confirmed by the tutor so you can request the remaining lessons. Please note that all requests related to this pack must be taken within 50 days of the confirmation date.
Lessons offered by this tutor
Отзывы студентов
Thanks for today. It's nice talking to you!

今日はアメリカの学校教育について学びました。私はまだまだ語彙力、リスニング力が足りないので、どうしても会話に時間がかかってしまいますが、ケリー先生はいつも落ち着いて聞いてくれます。 これからもっと英会話力を伸ばして先生とたくさんお話がしたいです。 充実したレッスンでした。

先生はいつもどこを伸ばしたいのか、何を重点的にやりたいのかを聞いてくれ、こちらの意見を尊重してくれます。単調に記事の内容を議論するだけではなく、スピーキングに力を入れたり語彙に力を入れたりと、それぞれの目的に合わせてレッスンをしてくれます。また、先生は日本の文化に慣れ親しんでいるのでちょっとした雑談でも盛り上がることがあり、とても楽しく会話をすることができました。また、次のレッスンが楽しみです。

今日もケリー先生と楽しい時間を過ごせました。彼女は本当に明るくて落ち着いていて素晴らしい先生だと思います。 先生のレッスンのおかげでほんの少しづつ聞き取りが出来るようになってきた気がします。

Thank you for today's lesson! Kelly is so kind and positive, it's very easy to talk about anything with her! I am looking forward to our next lesson(⁎⁍̴̛ᴗ⁍̴̛⁎)