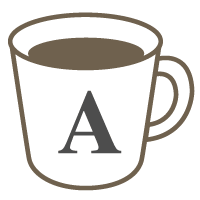 English

Good for beginners

Test Prep
IELTS

Speaking
Premium service to quickly increase your IELTS Speaking score.
This is a premium tutoring service that will guide you to getting your goal score in the IELTS Speaking test quickly. I have helped hundreds of students in Japan get their goal score using my own original lesson materials and careful, clear guidance in both Japanese and English.

If you don't want to mess around and want the fastest way to get your IELTS speaking goal score then choose this lesson and let's get started. :)

First Lesson Contents:



Mock speaking test (potential score)


Feedback on your weak points


Advice on how to improve your weak points quickly


Essential tips to getting a high score in the speaking test


*I will give you homework to improve your speaking before the next lesson.
Lessons offered by this tutor
Feedback from students
中途半端なIELTSのクラスを受けるより、Kevin先生のレッスンを強くオススメします。 視点がネイティブならではで、問題の指摘が適切です。 初心者向けというよりは、ある程度自信がある中でもう一歩上達したい中級〜上級者の方にオススメします。 何か気付きがあるはずです。

Kevin先生の指導は的確で、改善すべき点が明確になります。またレッスン後の復習方法や宿題なども提示してもらえるので、勉強の道筋が立てやすく、モチベーションの維持にもつながります!これまでのご経験から日本人が間違えやすい表現や、それを克服するための練習方法などを教えてもらえる点は大変参考になります。 IELTSのSW対策で悩まれている方は一度レッスンを受けられることをお勧めします!

In today's lesson, I realized my weak preparedness and wrong practice in these previous two weeks. As Kevin sensei said, I should practice with thought of "what kind of improvement I can show him in the next lesson."

He gave proper advice about how I should do to improve my English speaking. Of course, this can be achieved by everyday practice. With what I taught during the lesson, I try to practice more continuously.

It was the first lesson with him. His lesson style is so supportive and suits for me. I try to keep research-speak-record-feed back cycle by myself.