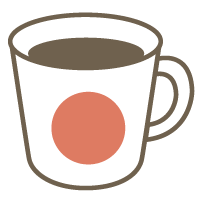 Japanese

Test Prep

Grammar
JLPT N4をうけるためのレッスンです。
This is a lesson for those who want to get JLPT N5.
You can get a half-price coupon per 5 lessons!
We can use "Genki" "Minna no Nihongo" "TRY! N5" or any other textbooks. I have a lot of materials, so before our lesson whould you let me know what textbook you have and what section you want to study.
But if you don't have any textbook, don't worry! I prepare some files for you. I can also prepare a lot of extra files for enough practice.
I always discuss how to study with students. Please tell me your problem. I'll do my best to help you.
JLPT is difficult, but very good exam. It makes your Japanese skill improve much better.
Let's study Japanese!
Lessons offered by this tutor
Feedback from students
Aya sensei is very friendly and easy to talk to. She is always punctual for the lesson, and sends lesson feedback right away. She uses practical examples that are easy to understand. Today, we chatted on various topics like foods, drinks and haircuts. It is like talking to a friend. I like her lesson and will continue to take her lessons.

I had my first class today with Aya sensei and I really enjoyed! I'm planning to do JLPT N3 next year so I ask to her to make a review about JLPT N4. With her help I could remember some concepts about grammar. I'm sure I will take her class again! As soon as I can! ありがとうございま、あや先生!

She patiently waits for me to answer and I like how she explains when I need to ask questions in English. She has materials for the review and she has a great follow-up and she helped me to review on my own after the lesson. ありがとうございます あや 先生!

I might book again for another lesson. I like the material she provided for our lesson and was able to explain those.