Eiken Grade Pre-2 - 1 & TOEIC SW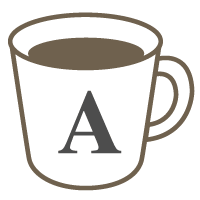 English

Test Prep
TOEIC
Eiken
Get help preparing for the EIKEN Interviews or the TOEIC Speaking and Writing tests!
Do you want to pass the EIKEN grade pre-2 or above? Do you want a higher score on the TOEIC SW? With my background in Linguistics and Teaching English as a Foreign Language, and my experience tutoring students in preparation for their tests, I can help you prepare for, and pass, your EIKEN or TOEIC test.

This lesson is specfically for the EIKEN Speaking interview and the TOEIC Speaking and Writing portion. This lesson will improve your confidence and your knowledge of English. We will focus on areas that you want to strengthen in each lesson by taking mock exams and reviewing errors.



Lessons offered by this tutor
Feedback from students
She is an excellent teacher. She offers lessons depending on my needs. I learned the right words or expressions by practicing interviewing.

She is very kind and maks me relaxed. In addition, she gave me a lot of advice.

Your lesson is really like an actual interview! Thanks to you, I didn't get nervous so much in the real exam . It was really good that I could practice with you a lot . Thank you for giving me a lot of advice ! Tomoko

This lesson is very wonderful for a person who will take Eiken second exam. It is really like an actual interview. Teacher Tracy gives you a lot of advice , and it is practical for your study !

Thank you for your nice advices , these clues you give me are very informative for me to study! 先生は勉強のやり方などを毎回アドバイスして下さいます。それは試験を受ける受けないにかかわらず継続していきたい参考になる勉強方法です。 このレッスンは英検の二次面接に向けたものですが、面接を受けない方にもお勧めです。