CUSTOM ITINERARY for your trip to Japan!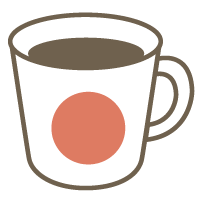 Japanese
Planning a trip to Japan? Let me help iron out all the details so that you can make the most of your time here!
Planning a trip to Japan, but not sure where to start? It can be daunting, whether you're familiar with the language or not. You don't need to go all the way to a travel agency, let me help! I've lived in Japan for 8 years and have done my share of traveling. I have a lot of experience with preparing itineraries!

I'll work with you and your budget to find options for hotels and places to visit. The itineraries include maps, suggestions, train fares/directions, and more!
(I'll be uploading an example to this page very soon!)

Here's how it works:

* When you request the lesson, please send me the following information about your trip: (the more details, the better!)
1. Where in Japan are you going /For how long/ Where in Japan do you want to go?
2. What is your budget (not including airfare)?
3. What are some places or kinds of things that you're interested in seeing/doing?
* I will research and create a custom-made itinerary for you! I will send this as a PDF file before the lesson.
* At the scheduled lesson time, we'll discuss your itinerary together and I'll give you travel tips/useful phrases!

The fine print:
- For longer trips/larger groups, more than one lesson may be required to complete a full itinerary. I'll let you know based on the information you send with the lesson request!
- A lot of work goes into these itineraries and they take a long time to create. When requesting a lesson, please give me at least three days notice (or more!) to put everything together for you.
- Rates and schedules may change. I'll work hard to ensure accuracy, but please be prepared for unexpected changes. I'll be happy to give you advice on these kinds of matters in the lesson!

Have a wonderful time in Japan!
Lessons offered by this tutor