Proofreading 0 - 2000 words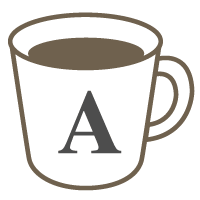 English

Business

Writing

Proofreading
Letters, E-mails, Resumes, Academic articles etc.
Hi students,
I am a professional proofreader, copy editor and occasional translator who has proofread work for big companies, law firms and students; ranging from Undergraduates to Master's and PhD students. I have proofread a wide range of assignments including business, medical, legal, art, design, history, philosophy, politics, sport, religion, science and technology.
You can send me any sort of text, whether it is a resume, letter, e-mail or academic article. When you book the lesson attach the text and let me know the deadline and I will send it back to you with the corrections and explanations of the mistakes you made. I use track changes in Microsoft Word which is the professional method for proofreading documents.
Please give me enough time to complete the assignment before your deadline. Remember I have lessons and other work to do. If you have a lot of work to send me and you're unsure if I will have enough time to finish it, please just send me a message to make sure.
Remember this service doesn't include any Skype lesson. Make sure you check your messages in case I have any questions about your text.
Let me know if you have any questions,
Best wishes,
James 
Lessons offered by this tutor
Feedback from students
転職用の英文レジュメ添削をお願いいたしました。迅速にみてくれたので、とても感謝しています! Thank you, James!

かなり時間がない中で原稿をチェックしてもらいたく申し込みをしました。 時差の関係で、結局当日までには間に合わなかったのですが、丁寧に見てもらいました。

大学のレポートの添削をお願いしました。 締切まであまり時間がないので急いでいたのですが、とてもスムーズに対応してくださりました。 今までレポートを書いた事がなかったので、丁寧な添削にとても感謝していますし、自信をもって提出する事が出来ました。 これからもお願いしたいと思っています!