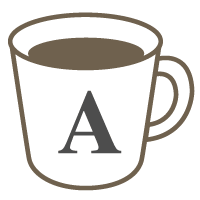 English

Test Prep
IELTS

Speaking
Develop your IELTS topic knowledge and skill by practicing
To do well in the IELTS speaking test (and other parts of the test) you must have a good general knowledge of common IELTS topics (e.g. the environment, tourism, technology etc.).
The best way to improve your IELTS topic knowledge is to read a lot (e.g. news etc.), AND practice talking about the IELTS topics regularly (daily if possible)
Practice IELTS topics discussion right in your room, any time you want.
I enjoy discussing these topics a lot with students and I can provide you with information and ideas and help you give detailed answers in the speaking and writing sections of the IELTS test.
Let's enjoy discussions!
Material:
Original Material
Lessons offered by this tutor
Feedback from students
毎回、トピックの掘り下げが、とてもディープなので、英語能力だけではなく、あらゆる社会問題に対する理解が深まります。英語面に関しては、5分間スピーチ→ディスカッション→文法ミス、発音、表現力向上と、わずか30分の講義とは思えないほど、盛り沢山な内容です。正直、この値段でここまで高いクオリティの講義を提供されている方は、Kevin先生の他にいないと思います。IELTSだけではなく、英語で深い議論が出来るようになりたいという方にも、是非オススメします!

テスト受講2週間前の駆け込みレッスンをお願いしましたが、内容を特殊な試験内容に合わせて頂き、非常に質の高いレッスンでした。現在の自分のレベルや今後の学習法についても詳しくアドバイス頂きまして、大満足の内容でした。ありがとうございました!

Kevin先生とのトピックディスカッションはとても私の英語の上達に繋がっています。特に、レッスン前は先生の指示通りトピックに関してのリサーチ行います。このことがトピックに関しての情報を得るだけでなくReadin skill向上にも役立っています。Kevin先生のトピックディスカッションの受講をお勧めします。 自分に英語力が伸びていると実感している今日この頃です。

Before we take a topic discussion, we have to research about the topic; therefore, we can practice researching it.

授業前にIELTSで出されそうなトピックを自分で選び、要約・自分の意見をまとめてから授業に参加するような流れになっています。 事前のリサーチでIELTSでの話すネタを増やしたり、自分のスピーキングに対してコメントをして頂けるため、大変勉強になります。