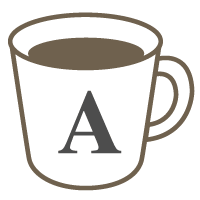 English

Test Prep
IELTS

Proofreading
IELTS Task 1 or Task 2 essays checked and scored
Need feedback and advice on how to improve your IELTS writing fast?
Don't waste anymore time practicing by yourself - get clear and direct correction and comments on ways to improve your IELTS Writing score quickly from Japan-experienced teacher.


Every essay you submit is carefully assessed based on the public version of the band descriptors with detailed and clear correction, feedback and advice on ways to improve quickly.

Start now!

Simply make a lesson request and submit your essay within 2 weeks (scanned hand-written essay or word file), easy.

Your checked essay will be returned to you within 24 hours.

I will give you the essay questions and model answers.
(Note: essays submitted after the lesson date will not be accepted)
Material:
Original Material
Lessons offered by this tutor
Feedback from students
論展開が難しいです。でも少しづつ良くなっているようです。

It is not easy to prepare for IELTS writing alone, students definitely need some teacher who read and correct the essay. I would recommend people to get his lecture. He gave me comments that would help me to improve the writing skills. Thanks!

Great corrections. MUST NEED FOR IELTS TEST TAKERS! ESPECIALLY FOR HIGHER BANDS.

Kevin先生のIELTS Writing4回添削レッスン(スカイプなし)を2回受講し、主にTask2を中心に受講した結果、一気に5.5から6.5に上がりました。 IELTSのWritingは、ウェブ上で公開されているband scriptをもとに相当厳格に採点がなされているようなので、点数をあげるためには、講師歴のあるKevin先生の著書を熟読し、本添削講座で添削(特にTask2)を受けてフィードバックしてもらうことは非常に有益だと思います。