How to write personal statement in English application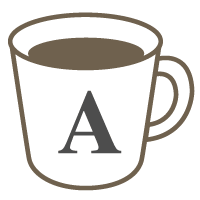 English

Writing

Proofreading
Native-Check

Services
志望動機書 (パーソナル・ステートメント)の書き方をアドバイス!豊富な経験からサポートをします。完璧なものを作成するのは1~2回のレッスンで十分です!難しいことはありません。
イギリス、オーストラリアの大学または大学院出願時、合否に関わる大切なパーソナル・ステートメント(志望動機書)の作成をお手伝いします。

今まで日本でたくさんの生徒をサポートしてきた、10年以上の経験があります。
完璧なパーソナルステートメントを作成するには1~2時間あれば充分です、難しいことはありません。
一歩一歩、段落ごとに細かいアイデア・文法・ボキャブラリーなど作成に関わる全てを教えていきますので一緒にがんばりましょう!

※もし既に自身で作成済みのものがあれば、チェック修正ももちろん可能です

Material:
Original Material
Lessons offered by this tutor
Feedback from students
Kevin先生はとても知的で、的確なアドバイスをくださいます。 心理学やマインドフルネスについてもよくご存知です。 勉強になりました。ありがとうございました:)

大学院留学のためのパーソナルステートメント作成についてレッスンしていただきましたが、親身に私のバックグラウンドなども考慮して一緒に考えてくださり本当に助かりました!

MBAプログラムに出願するにあたり受講しました。パーソナルステートメントではなく、letter of motivationとエッセイの添削を依頼しましたが柔軟に対応して頂けました。自然な英語に直して頂き、また内容に関しても修正すべき点、追加するべ き点などアドバイス頂きました。志望校より合格を頂くことが出来たのもKevinのお陰です。 I took his lessons in order to prepare for my application to a MBA program. I asked him to check my letter of motivation and essays. He gave me a lot of advice on not only my English but also the contents. I couldn't get an admission offer from the business school without his lessons.