IELTS Speaking 4 Lesson Set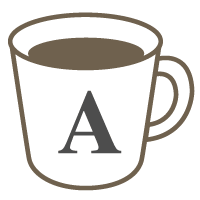 English

Good for beginners

Test Prep
IELTS

Speaking
Save 1,000 Points when taking IELTS Speaking lessons with Kevin.
This is a set of four IELTS Speaking lessons with Kevin Sensei.

Reserve this set and save 1,000 points!!

The lesson content is exactly the same as regular single IELTS Speaking with Kevin sensei.


How does it work?


Simply reserve this lesson and I will immediatly send you

3 100% OFF coupons

so you can get 4 lessons and save 1000 points!


Lessons can be taken at any time

within the 5 week period.






You must complete all lessons BEFORE the 5 week period ends.




You cannot use any other coupons when reserving this set.




Normal cancellation rules apply




Since this is a discount set once you reserve the first lesson you cannot cancel and get a refund at any time.



Speaking Lesson Contents

This is a premium tutoring service that will guide you to getting a score of between 6.0 to 8.0 in the IELTS Speaking test quickly. I have helped hundreds of students in Japan get their goal score using my own original lesson materials and careful, clear guidance in both Japanese and English.

If you don't want to mess around and want the fastest way to get your IELTS speaking goal score then choose this lesson and let's get started. :)

First Lesson Contents:



Mock speaking test (potential score)


Feedback on your weak points


Advice on how to improve your weak points quickly


Essential 'insider' tips to getting a high score in the speaking test


*I will give you homework to improve your speaking before the next lesson.
Material:
Original Material
Lesson Pack Details:
This is a 4-lesson pack. You will be issued 4 free coupons when your first lesson is confirmed by the tutor so you can request the remaining lessons. Please note that all requests related to this pack must be taken within 40 days of the confirmation date.
Lessons offered by this tutor
Feedback from students
He is easy to talk to and tells how to study to overcome our weaknesses. The most important point is that not just taking his lessons but reviewing them and studying by ourselves.

宿題がとても勉強になります。もっとしっかり準備してレッスンに臨めれば良いのですが・・・。

自分に何が足りないかが明確になる1時間です。恥ずかしいとか考えている余裕はないです!次回はもっと練習してレッスンに臨みたいです。

宿題は大変ですが、頑張れば頑張るほど充実したフィードバックがいただけます。少しでもレベルアップして、次のレッスンに臨みたいです。

ライティングレッスンは何回か受けていましたが、スピーキングは今回が初めてでした。改善が必要な点を明確に指摘くださり、それに合わせて宿題が沢山出ます。充実の1時間でした。次回に向けて頑張ります!