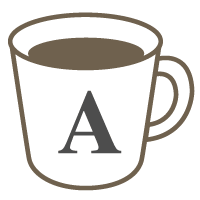 English

Test Prep
IELTS

Writing
Premium service with an experienced teacher to quickly increase your IELTS Writing score.
This is a premium tutoring service that will guide you to getting a score of between 6.0 to 8.0 in the IELTS Writing test. I have helped hundreds of students in Japan get their goal score using my own unique lesson materials and careful, clear guidance in both Japanese and English.

If you don't want to mess around and want the fastest way to get your IELTS writing goal score then choose this lesson and let's get started. :)


First Lesson Contents:




Preparing (quickly finding the topic and main features)




Writing the introduction




Writing the 'overview'




Wrting 'main feature' content




Wrting 'support' sentences



How to write faster!


Essential tips to getting a high score in Task 1


*I will give you homework to complete before the next lesson.
Following Lesson Contents:



Detailed feedback on your homework essay writing including: potential score, grammar and vocabulary and advice on how to improve.


Material:
Original Material
Lessons offered by this tutor
Feedback from students
Kevin先生の指導は的確で、改善すべき点が明確になります。またレッスン後の復習方法や宿題なども提示してもらえるので、勉強の道筋が立てやすく、モチベーションの維持にもつながります! IELTSのSW対策で悩まれている方は一度レッスンを受けられることをお勧めします!

IELTS Writingの授業初回でしっかりカウンセリングをしてくださり、やるべきことが整理されました。 エッセイについては、自分では気づけないようなミスや曖昧な論理展開に対する指摘もして頂けました。 特によかった点は復習方法の具体的なやり方を指示してくださったことです(指摘されたことをぶつぶつつぶやきながら、書き直してみる、など)。 ありがとうございました、継続していきます。

Thank you for the lesson! I could get a lot of tips and techniques. I keep up with practicing :) ケビン先生はさすがプロフェッショナルだなと思う目から鱗のレッスンでした。 IELTSを受けようと思っているひとは一度先生のレッスンを受けてみると世界観が変わるかもしれません。 次のレッスンも楽しみです!

実際に書き上げたエッセイを用いての指導は大変頭に入りやすく、なるほど、と思う改善法をたくさん知るができました! また最大の特徴は自分に合ったレクチャーを受けられる点だと思います。 個人個人の必要に合わせた教え方をしてくださるので、大変為になります。

It's great. I had a good time.