French lessons for beginners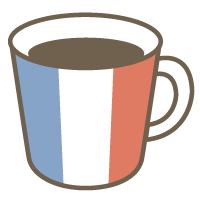 Французский

Подходит для новичков

Целенаправленный

Чтение

Словарь
Regular practice makes you better!
As a beginner or false beginner, you'd like to:


jump into interactive lessons based on listening and speaking skills development


get intense practice on some points (f.i. pronounciation, grammar, comprehension, vocabulary,...)?


fit in your schedule short lessons on a weekly basis


Then these lessons are for you!
Please be aware that the 50 min lesson pack is also available.
Lesson Pack Details:
This is a 4-lesson pack. You will be issued 4 free coupons when your first lesson is confirmed by the tutor so you can request the remaining lessons. Please note that all requests related to this pack must be taken within 15 days of the confirmation date.
Lessons offered by this tutor
Отзывы студентов
大昔にフランス語を数年学んだきりで、現在フランス語圏への旅行を控えており、短い時間で必要なフレーズをテーマごとにレッスンしていただいております。発音が難しいところは、英語読みに書き下していただいたり、作文を添削し、音声ファイルをフィードバックしてくださったりと、とてもきめ細やかなレッスンをしてくださいます。とても優秀な先生だと思います。