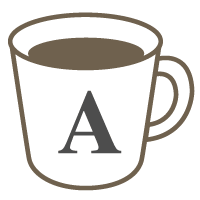 English

Good for beginners

Reading

Speaking
Improve your English through reading, speaking and answering comprehension questions.

- Lesson taught using real news articles from www.breakingnewsenglish.com
-7 different levels making this lesson perfect for beginner students up to upper-intermediate students.
- Study the article before the lesson so that you are prepared
 
- Lesson can be flexible to help meet your language needs
We start the lesson with you reading a short news article out loud, followed by focusing on your pronunciation difficulties. Finally, I will encourage you to talk about this topic and correct any mistakes that you make.
If you have any questions about this lesson please don't hesitate to send me a message.
Looking forward to teaching you!
James
Lessons offered by this tutor
Feedback from students
The other day, I used a word that I learned from his lesson during my conversation with a friend of mine who is a native speaker of English . It was 'self-deprecating jokes', and she was surprised that I knew the word. I am looking forward to learning more words and expressions from him so that I can describe things more in my own words without stuttering. この前ジェイムズ先生に学んだ言葉をネイティブの友人との会話中に使うと、私の知っている語彙だと思わなかったらしく、とても驚いていました。難しいと感じる言葉もしっかりと落ち着いて教えてくださるのでとても助かっています。とてもおすすめです。

一年ぶりにレッスンを受けました。話しやすく、いつも落ち着いて新しい言葉を教えてくださるので仕事が終わった後でも疲れません。またこれから毎週学ぼうと思っています。Thank you very much for the wonderful lesson. It has been a year since the last lesson, but the lesson is always calm, but fun and educational. I am looking forward to restart learning from you again!

James is a very enthusiastic teacher. He is also good at inflating topics and asking appropriate questions to his students. I think he is the best teacher.

30分の体験レッスンを受講しました。間違えた文法、発音をその都度細かく指摘してくれます。 発音は、チャットに発音記号を書いてくれるので、復習するときにとても助かると思います。  自分の間違いに気付きながらレッスンが進んでいき、レッスンの最後でまとめてフィードバックをしてもらえたので、ただ話をするだけでは終わらないとっても充実したレッスンでした。しっかりマンツーマンで文法、スピーキングのスキルをあげたい人にはぴったりのレッスンだと思います!!

初めての受講です。なるほど 人気講師の1人だと言うのも納得です。小さなミスも逃さず適切な指導をして下さいました。大変プロフェッショナルですが話しやすいのであっという間に時間が過ぎました。とてもクリアで綺麗なイギリス英語を話されます。ありがとうございました。