Español para principiantes e intermedios (60 min) // Spanish for beginners and intermediate (60 min)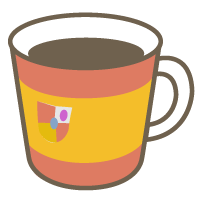 Spanish

Good for beginners

Grammar

Vocabulary
Spanish starting from zero with planned exercises. Learn how to introduce yourself and basic expressions. If you are have reached an intermediate level, we can work with exercises and fun activities to improve your level. In this lesson, we can work
This class is thought for people who want to start with a basic or intermediate level of Spanish in order to get a high level in a practical way.
In the first session, I will check your level while talking about your interests and goals. Don't worry if you think you are not ready to talk in Spanish, I will be very patient and I won't ask you to do things that don't correspond to your level.
I hope I can see you in my class.
Material:
Original Material
Lessons offered by this tutor
Feedback from students
Hola Arturo! Muchas gracias por pensar la lección para mi. Me gustó la lección de hoy. Quiero seguir aprendiendo contigo.

Muchas gracias por la clase de hoy. 先生はとても丁寧にゆっくりと話してくれますので初心者でも聞き取りやすいです。

Muchas gracias por la clase de hoy. Hoy es la primera clase, por eso no entendí tu manera bien . Pero la próxima clase, puedo entender más que hoy. Quiero hablar muchas cosas.

Teacher Arturo encourages students to speak and plans various activities to help his students learning Spanish. I think it is great since I find that it is hard to use the vocabulary I learned from books in the conversation. I hope with more speaking practice, I can overcome this difficulty.

根気よく、楽しい雰囲気で授業を進めてくださいます。すでに何回か受講していますが、続けて受講したいと思っています。