English Grammar in Use Lesson Pack (5 Lessons For The Price of 4)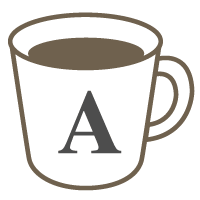 English

Good for beginners

Grammar

Textbook-Centric
Fun grammar lessons available for beginner, intermediate and advanced English students!
Who is this lesson for?

- Absolutely everybody!
- Beginner, Intermediate and advanced students
- Students who want to improve their grammar- Students who have specific grammar questions or weaknesses
In this lesson we use the popular grammar textbook 'English Grammar in Use'. This lesson is available to beginner, intermediate and advanced students. Don't worry if you don't have the textbook as I can provide all lesson materials.
In the lesson, I will teach the grammar rules and then we will go through the questions and answers from the textbook together. I try to give you easy ways to remember the grammar and will provide feedback on how you can improve your grammar. I can also provide you with homework after the lesson.
Please let me know if you have any questions,
James 
Lesson Pack Details:
This is a 5-lesson pack. You will be issued 5 free coupons when your first lesson is confirmed by the tutor so you can request the remaining lessons. Please note that all requests related to this pack must be taken within 90 days of the confirmation date.
Lessons offered by this tutor
Feedback from students
 レッスンパック5回目でした。ネイティブの先生もまた緊張感があります。同じ表現をレッスン毎に何度も繰り返してくれるので、unitが進むにつれて文法事項の区別が実際のリアルな文でつくようになる感じです。英語でと言えど中学の範囲なので、独学でも出来る方もいると思います。しかし、いざ会話でパッと使えるかとなると、やはり解説はじっくり聞く機会があって良かったと思いました。一番良かったのは、エクササイズ以外にもその文法項目で、最後に今回センテンスを作らせてくれたことです。一番難しいけど、成果が感じられた箇所でした。Thank you for the lesson. I enjoyed English grammar! The best part was when I make the sentences at the end of the lesson. It was good!

Thank you for your explanation of English grammar. Grammar always takes time to understand because it is complicated. However, it can be fun with the teacher.