Español para principiantes e intermedios (30 min) // Spanish for beginners and intermediate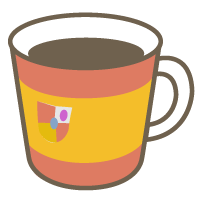 Spanish

Good for beginners

Grammar

Vocabulary
Spanish starting from zero with planned exercises. Learn how to introduce yourself and basic expressions.
This class is thought for people who want to start with a basic level of Spanish in order to get a high level in a practical way. Or for people who have reached an intermediate level and want to improve their Spanish.
In the first session, I will check your level while talking about your interests and goals. Don't worry if you think you are not ready to talk in Spanish, I will be very patient and I won't ask you to do things that don't correspond to your level.
I hope I can see you in my class.
Material:
Original Material
Lessons offered by this tutor
Feedback from students
Today is our 2nd lesson. He explained about the previous lesson review and basic grammar thing. He taught me very kindly and it's easy to understand. I'll book his class again soon and I hope that I can improve my English quickly. Gracias Arturo para amable la leccion. Hasta luego!

My son, Kengo (9yr old) has been taking Arturo's lessons twice by now. He's been enjoying very much and wants to continue learning from him. I would strongly recommend him!

今日は基本動詞の文法をおさらいしつつ、新しい語彙を学びました。忘れていたり、また知らない単語もあり、あまり答えられませんでしたが、嫌な顔ひとつせず丁寧に教えてくださるので楽しく、安心できます。当面は、日常会話が十分できるレベルまでコツコツ続けたいです。

スペイン語とは長い付き合いですが、話すきっかけを失ってずいぶん経つので、一念発起してレッスンを初受講しました。久しぶりにスペイン語を発声して緊張しましたが、とても丁寧で、レベルへの対応の仕方も的確でした。今回は短いビデオを鑑賞して、それに関するいくつかの問題に回答するという形式でした。問題の内容、それに対する私の回答の促し方などが私には非常に合っており、内容も興味深かったです。非常に知的で指導力が高い講師だと思います。定期的に受講したいと思います。

はじめてのレッスンでしたが、事前のカウンセリングを考慮し、レッスン内容を選んでくれたようです。 英語、スペイン語を交えた楽しいレッスンでした。継続してみようと思います。