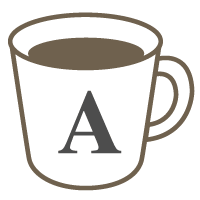 English

Reading
News/Current Affairs
Learn English by reading the news.
This is a discussion lesson for advanced students. We will look at an article together and discuss it. These discussion lessons will provide you with excellent reading, pronunciation, and speaking practice while covering a range of different topics. The student will start by reading the article aloud. We will then discuss any new words or phrases before I encourage you to talk about the article.

Although some of the content matter can be serious I want this lesson to be both fun and educational. Students are encouraged to choose their own article although I am happy to help you choose. Articles can come from any site you wish. Here are some popular sites below:

www.cnn.com
www.bbc.co.uk
www.japantoday.com
www.nyt.com
www.skynews.com

Please feel free to suggest any other site not listed.

Looking forward to meeting you,

James :-)
Lessons offered by this tutor
Feedback from students
オンラインとは思えないくらい本当に充実したレッスンです。 細かいフィードバックと丁寧なレッスンは受講を始めた当初から全く変わりません。 これからもずっと続けていきたいと思っています。

He is an excellent teacher who always looks out for your needs! His world news lesson really helps me to understand new vocabulary because he gives many relevant example sentences with the new word. Not only did I learn the English language, but I also learned about the culture of the UK and Europe during the lesson. Thank you!

レッスンでこういうことを知りたい、してみたいというリクエストに誠実にこたえてくれる先生です。

James is a fantastic teacher who is very attentive to each student's needs. He corrected my pronunciation, mistakes in grammar and expressions, and as this was the first time, flexibly delivered the lesson while seeing how the lesson goes. In terms of topics, students can choose or you can ask him to choose for you. Highly recommend to anyone who wants to improve their English steadily :)

We talked about the World Cup and how each of us thought about Japan's last game. I usually don't talk about football in a lesson, so there was a lot to learn, but it was definitely fun. After the lesson, James did some research for me and sent me a link of website where I can learn football related phrases. It's very helpful.