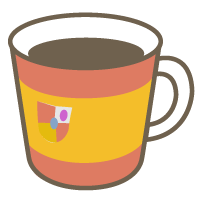 Spanish
Tell me about yourself and what you want to learn. I will tell you about myself and the classes I offer.
This lesson is intended to show you how we can work together and the way I teach.

In this session please tell me about your goals and what are you looking for. I am sure I can adapt a lesson for you.

Please, just one session per student.
Lessons offered by this tutor
Feedback from students
以前スペイン語を勉強していましたが15年もブランクが空いてしまいました。縁のあるメキシコの講師がいいと思いArturo先生を選びました。穏やかで、ゆっくり話して!などの要望にも丁寧に答えてくれます。特に何を学びたいか(文法、会話等)をもとに、今後のレッスンの進め方を提案してくれました。 かなり久しぶりのスペイン語で、聞くと分かるのに言葉が全く出てこないのがとてもショックでした…。「今はスペイン語で考える習慣が足りてないだけ」と言われましたが本当にその通りだと思いました。レッスン中は頭の中で日本語から訳そうとしていた気がします。 学習熱が高まったのでこれから本格的に習いたいと思います!

スペイン語が全然できない私ですが、先生が分かりやすい英語で話してくださり、コミュニケーション上の問題を感じませんでした。この先生となら、気軽に楽しくスペイン語が学べそうだと思ったので、これから定期的に受講させていただくつもりです。

とても親切に対応してくれて 最初はちょっと状況理解に齟齬があったけれども その後はわかってくれた。 あとで気づいたらあちらは早朝でもうしわけなかったな、と思った。

初回、15分無料レッスンをしました。良い先生ですねー。しっかり話しを聞いて、今後の授業を決めてくれました。 ご自分で作った教材を用いての授業だったのでイメージが付きやすく、今後の授業にも期待できます。

I had a great time learning Spanish with Arturo. He used excellent materials in the lesson, and I learned a lot from our short time together! I'm looking forward to having future lessons. ¡Muchas gracias y nos vemos!