Japanese Grammar Lesson for Beginners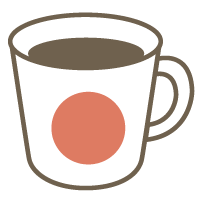 Japanese

Good for beginners

Pronunciation

Grammar
All beginner students are welcome!
「みんなの日本語」+わたしが追加(ついか)したテキストを使(つか)って勉強(べんきょう)します。                                                                       You can learn grammar with "minnna no nihongo" plus my text.
レッスン後(ご)、その日(ひ)に勉強(べんきょう)したテキストを送(おく)ります。              I'll send the text you learned that day after the lesson.
もし50分(ぷん)のレッスンを受(う)けたいときは、25分(ふん)のレッスンを2つとってください。                                         If you want to take a 50 minuites lesson, please take two 25 minuites lessons.
最初(さいしょ)に、現在(げんざい)の日本語(にほんご)のレベルを教(おし)えていただけると助(たす)かります。                                                                                                                               It will be helpful for me if you tell me your current level of Japanese.
例(たと)えば、「JLPTのN5には合格(ごうかく)した」など                  For example, "I passed the exam in JLPT N5" etc.
Material:
Original Material
Lesson Pack Details:
This is a 5-lesson pack. You will be issued 5 free coupons when your first lesson is confirmed by the tutor so you can request the remaining lessons. Please note that all requests related to this pack must be taken within 30 days of the confirmation date.
Lessons offered by this tutor
Feedback from students
又三個月過去了,這個評價我特別用中文寫,因為我想好好的推薦。我從四月起跟Mika老師每週至少一次上課直到如今,老師很認真預備每一次的課程,從每堂課一開始的寒暄問話都可以感覺得出來老師用心的所有的聊天串接回需要學習的文法,感覺課程很有規劃與設計,不論是利用對話讓你複習上一次的文法內容,或是接續這次要教的部分,都可以很自然的融入課程,每一次的課程也不只是是練習課本內容,也會穿插學生自己的生活,讓你記憶更加深刻。

三か月に毎週Mika先生と一緒に勉強しました。先生はとても優しかったです。 毎週の授業が豊かです。先生はまじめに授業を準備します。 文法や会話やリスニング全部で勉強します。 面白いです、それから、毎週楽しみです。

I've finished 10 lessons with Mika sensei. It's great lessons. She used cute pictures and games to let me learn and practice grammar, and trained my listening ability. I am looking forward to next lesson every weeks. 先生、ありがとうございました。