英訳500文字 ~ Translation J --> E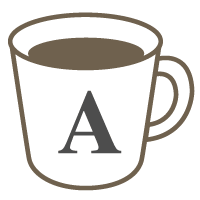 English

Translation
日本語から英語に!Translate Japanese into English!
I will translate up to 500 Japanese characters into English.
500文字以内に英訳致します!
Please contact me if you have more than 500 characters you'd like translated before officially requesting a lesson. Please let me know about the file type, contents, and requested deadline. Big projects are welcome!
500文字以外の場合、レッスンをレクエスト前にご連絡ください。ファイルの種類、内容、締め切りなどを知らせてお願い致します。大きいプロジェクトも!いつでもご相談ください。
A time estimate will be given when the lesson is confirmed, but generally, your 500 character or less document will be completed within 24 hours! Please send .doc, .txt., .xls (or similar files) only.
だいたい24時間以内にできますが、レッスンの確認の時に確認致します。(.doc, .xls, .txt系ファイル)
All information is confidential!
秘密情報はもちろん内緒です!
If you have any questions, please feel free to ask.
何か質問がございましたら、是非いつでもきいてお願い致します。
Material:
Other (生徒さんの原稿)
Lessons offered by this tutor
Feedback from students
翻訳を頼みました。作業が早くて助かります!説明も丁寧でした。ありがとうございます。

丁寧なご対応です。またお願いしようと思います。ありがとうございました。

It's always pleasure to work with Jenny! Her translation work is always wonderful and on time so that I can rely on and lean a lot from it. Thank you Jenny!

It's always great to work with her! 翻訳をお願いしてますが、対応・内容ともにいつも満足です^^ありがとうございますm_m

As always, smooth communication, appropriate translation, plus great personalities! One of the reliable and responsible tutors. Thank you Jenny!