Learn Japanese in Chinese - Business Manner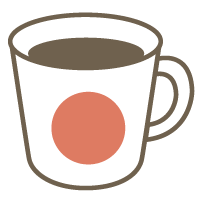 Japanese

Business

Vocabulary

Speaking
This lesson helps students, who want to get a part-time or full-time job in Japan. You will have a better understanding of Japanese culture after you take this lesson.
This is a 5-lesson pack. We will learn Japanese greetings, what you must know when you eat out with your Japanese co-workers, how to communicate with co-workers in the office, and so on.
Cafetalk Translation August 2018
Lesson Pack Details:
This is a 5-lesson pack. You will be issued 5 free coupons when your first lesson is confirmed by the tutor so you can request the remaining lessons. Please note that all requests related to this pack must be taken within 60 days of the confirmation date.
Lessons offered by this tutor
Feedback from students
感謝老師糾正我的發音,讓我可以學到許多自己沒有注意到的發音要點。

今日、たくさんビジネスマナーを学びました。 ありがとうございました。

先生、詳しい説明をしていただいてありがとうございました。