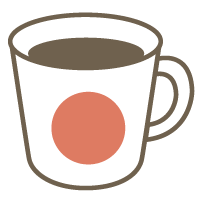 Japanese
JLPT

Grammar

Listening
Let's study together with the aim of passing the exam!
JLPTに合格(ごうかく)するためのお手伝(てつだ)いをします。
I'll help you to pass the exam in JLPT.
「文字(もじ)・語彙(ごい)・文法(ぶんぽう)・読解(どっかい)・聴解(ちょうかい)」問題(もんだい)に対応(たいおう)します。
You can practice character, vocablary, drammar, reading and listening exercise.
レッスン後(ご)、その日(ひ)に勉強したテキストを送(おく)ります。
I'll the text you learned that day after the lesson.
もし50分(ぷん)のレッスンを受(う)けたいときは、25分のレッスンを2つとってください。
If you want to take a 50 minutes lesson, please take two 25 lessons.
最初(さいしょ)に、いつ・どのレベルを受(う)けるかを教(おし)えてください。
First, please let me know when and which level's exam you will take.
Lessons offered by this tutor