Free conversation(with many reviews)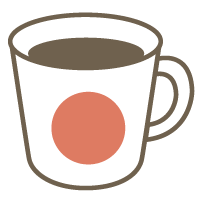 Japanese

Listening

Speaking
General Discussion
①If you have no Japanese friends but you want to practice Japanese, you can talk with me about any topic like your friend. ②If you are busy and you don't have much time, you can practice with me for 25 minutes.
★Any topic is ok. Let's talk with me like your friend
(どんな話題でも大丈夫です。友達のように会話練習しましょう。)
★★I want to record our voices and give things which I recorded and lists. The lists are words and phrases in my lesson.
I want you to practice listening and speaking again and again after my lesson. ※If you prefer that I don't, feel free to tell me,I can list up words and phrases which you learned in my lesson and I will give it to you.
(録音してレッスン後にリスニングとスピーキングが何度も復習できるように工夫したいと思います。※もし録音が嫌な生徒さんは会話練習中に出て来たよく使う単語やフレーズをレッスン後にお渡ししたいと思います。)
Lessons offered by this tutor
Feedback from students
So much fun. I love talking to her.

She always give the best lessons. I never feel like it is a regular lesson. It feels like talking to my best friend.

I had so much fun discussing about my daily life. Yuki helps me become more confident to speak even if you make a mistake. I am so happy to have her as my teacher and friend.

Great lesson! So much fun!

She always goes out of her way to make sure I understand what we covered in the lesson.