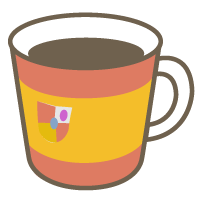 Spanish

Good for beginners

Grammar

Vocabulary
If you have never studied Spanish before or just know several Spanish words, this course is for you.
In this class you will have the opportunity to learn Spanish from zero in a fun, easy and flexible way.

We will study grammar and vocabulary, and practice conversation. Little by little you will be able to express yourself in Spanish in daily situations.

Don't be worried about anything! I will adapt my class for your needs, and we will study at your pace!

Choose this pack of 6 classes to save 5000 yen!

I will welcome all of you.
See you in the class!
Lesson Pack Details:
This is a 6-lesson pack. You will be issued 6 free coupons when your first lesson is confirmed by the tutor so you can request the remaining lessons. Please note that all requests related to this pack must be taken within 60 days of the confirmation date.
Lessons offered by this tutor
Feedback from students
ブランクがあったので不安でしたが、日本語がとても流暢な先生で、楽しくレッスンできました。

いつも楽しく、学ばせてもらってます。日本語もお上手で、コミュニケーションに、困ることは、ありません。全くの初心者ですが、習い始めて、5ヶ月になります。根気よく、丁寧に教えてもらっています。ホワイトボードとドリルを使ったスタイルでの授業で、基礎の文法を含めて学べます。わかりやすく、とても親しみやすく、続けられているのは、そのおかげだと思います。オススメのレッスンだと、思います。

話しやすく、生徒の事をとても大事にして下さる先生です。

とても気さくで わかりやすいです。スペイン語の文法は、とっても難しいのですが、わかりやすく、丁寧に教えてもらって、感謝しています。日本語も、とってもお上手です。

エステルさんは、不安も期待も全て受け止めてくれます。楽しく続けられる先生と出会えました。大学時代にかじった程度のスペイン語。もう一度基礎から始めたいとトライしました。これからも頑張ります!ANIMO!!!