Let's just talk in italian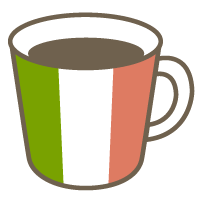 Итальянский

Подходит для новичков

Устная речь

Другое
Daily conversation. You decide the topic.
Hello guys, こんにちは, Ciao!
This is a lesson to improve your italian language on a daily basis.Just imagine that you live in a place where they speak italian and you need it to do your errands in the city.
Let's talk while drinking a cappuccino :)
I hope to see you at this lesson! A presto!
Great for beginners.
Lessons offered by this tutor
Отзывы студентов
Valeria was very nice and easy to talk to. She knew how to lead the conversation, gave me room to speak and corrected me thoroughly (just what I was looking for). Highly recommended!

とても優しい先生で安心して受講できました she is so kind and very good teacher, thank you.

今回苦手なリーディングと発音を指導して頂きました。 何回も繰り返しの練習をして、コツを教えて頂きました。 とても話しやすく楽しい先生です。 Ci vediamo! Grazie!!