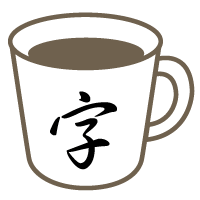 Chinese

Good for beginners

Pronunciation

Listening
Before your short trip to China, become able to listen and speak some must know phrases in Chinese.
Both lessons of Easy Chinese (Basics and Slow but Steadily) cover the same topics.
In the Basics, you are expected to review by yourself outside of the lesson time. During the lesson, we focus on pronunciation practice and listening, in order to familiarize yourself with Chinese conversation. This lesson is for students who have a basic knowledge
in
Chinese language and students who cannot spend much time on every content we will cover.
In the Slow but Steadily, we go over the same contents multiple times. This lesson fits for students who have never learned Chinese before, and students who prefer spending time on every content we will cover.
We will start with the pinyin practice in both Basics and Slow but Steadily lessons. You can take my trial lesson to decide which one is your better fit.
Cafetalk Translation July 2018
Lesson Pack Details:
This is a 10-lesson pack. You will be issued 10 free coupons when your first lesson is confirmed by the tutor so you can request the remaining lessons. Please note that all requests related to this pack must be taken within 90 days of the confirmation date.
Lessons offered by this tutor
Feedback from students
今回からパックのレッスンをお願いしました。一つ一つしっかり発音のコツなども含めて教えて頂けるので、自主学習では腑に落ちなかったところも納得できます。自主学習のおすすめ方法なども実践してみたいと思います。ありがとうございました!

10回のレッスンやさしく教えてくださりありがとうございました。これからも少しずつ頑張ります!

今回は発音にフォーカスしてレッスンして頂きました。 良いところは褒めて下さり、改善が必要な部分はしっかりと指摘して教えて下さったので重点的に練習できとても助かりました。熱意のある質の高いレッスンにとても感謝しています。 非常感谢。

今回はわたしが練習したい表現をリクエストしました。 予想される反応をいくつか考えて下さり、それらを組み合わせて会話の練習をすることができました。 レッスン後には会話の内容を中国語、日本語、拼音で送って下さったのでとても助かりました。 頑張って練習したいと思います。いつも熱心なレッスンに感謝しています。