Easy Chinese - Slow but Steadily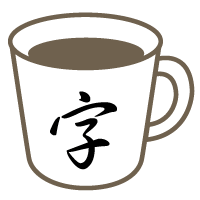 Chinese

Good for beginners

Pronunciation

Listening
Before your short trip to China, become able to listen and speak some must know phrases in Chinese.
Both lessons of Easy Chinese (Basics and Slow but Steadily) cover the same topics.
In the
Easy Chinese
-
Basics, you are expected to review by yourself outside of the lesson time. During the lesson, we focus on pronunciation practice and listening, in order to familiarize yourself with Chinese conversation. This lesson is for students who have a basic knowledge
in
Chinese language and students who cannot spend much time on every content we will cover.
In the
Easy Chinese
-
Slow but Steadily, we go over the same contents multiple times. This lesson fits for students who have never learned Chinese before and students who prefer spending longer time on every content we will cover.
We will start with the pinyin practice in both Basics and Slow but Steadily lessons. You can take my trial lesson to decide which one better fits you.
Cafetalk Translation July 2018
Lesson Pack Details:
This is a 5-lesson pack. You will be issued 5 free coupons when your first lesson is confirmed by the tutor so you can request the remaining lessons. Please note that all requests related to this pack must be taken within 50 days of the confirmation date.
Lessons offered by this tutor
Feedback from students
面白かった。もうちょっと頑張って話せるようになりたい。