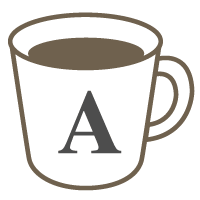 English

Good for beginners

Speaking
Suitable for those wanting to check their English level, find out which lesson is best for you or for counselling!
This lesson is useful if:

-you want to check your English level

-you're not sure which lesson to take

- you have any questions about your English, me or my lessons

- you want to see if I'm the right tutor for you.

Please let me know if you have any questions,

Have a nice day!

James
Lessons offered by this tutor
Feedback from students
評判どおりのいい先生で話しやすかったです。そんなに早口でなくていいとか、アドバイスをいただきました。なんだか力を伸ばしてくれそう、と感じたので次のレッスンも予約しました!

評判が良かったのでレッスンを受けてみましたが評判どおりでした。とても綺麗なBritish Englishで、ゆっくり話して下さるので分かりやすく、今後のレッスンのアドバイスも受けられたので、今後は定期的にレッスンを受けたいと思います。 Thank you very much for your lesson.

Thank you for giving me a trial lesson. The teacher was very kind and he gave me a lot of opportunities to talk in English. Lastly he corrected me some errors of pronunciation and usage of preposition and articles and his feedback was very accurate. I would like to try another his lesson for the next time.

とても話しやすい雰囲気の先生でした。次はレッスンを受けてみようと思います。

Short but great lesson. At the beginning , we had a small talk for testing my English level. Then James introduced his lessons and told me which one may be suitable for me. Finally, he corrected my errors. James is a professional teacher. He made me feel comfortable to speak English as more as I could. I can't wait to take his lesson again.