English Language - Let's Identify Your Exact Learning Needs!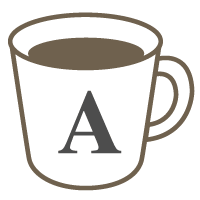 English

Grammar

Vocabulary

Speaking
Have you ever wondered what it is exactly that you would like to improve upon, but are not exactly sure? Grammar, vocab, speaking or listening skills?! Well, let me take you through an assessment to identify exactly what it is you need - and why!
During this lesson, we will assess your attainment level of the four main function areas and make an agreement on your grading for example, intermediate, higher intermediate, lower advanced etc.
We will then drill down in to each area to identify which function has the most importance to your requirement and why, before moving on to identify actual specific needs.
The aim is to develop a learning and development plan, which can organically develop, with flexibility to address any specific needs.
This lesson is ideally aimed at intermediate to advanced learners.
Receive full feedback on the lesson upon completion, which I shall forward to you, via Skype or Cafetalk websites.
This tutor is currently on leave or vacation.
Lesson requests can be made after Sep 3, 2018.
Lessons offered by this tutor
Feedback from students
しっかり集中して授業を進めてくださり、中だるみ気味だった私にとって、とても刺激になる授業でした。 できるだけ続けて受講したいと思っています。

発音、イントネーション、語彙の改善点を具体的に示してくださいます。FBはほかの先生とは違う手厚さで恐縮してしまうくらいです。 ブリティッシュアクセントに触れられるのも良いです。

イギリス出身で、シンガポール在住経験があり、現在はニューヨークにお住まいのアンディ先生です。お互いの自己紹介を通じて、リスニングやスピーキング力を判断して、私の強化すべき点を的確に指摘していただきました。楽しく刺激的なレッスンでしたので、継続して授業を取りたいと思います!

Andrew is cheerful, intelligent, and professional. This level assessment is designed for the teacher and a student to work together to identify student's learning needs and explore possible methods to improve weak areas. It's conversational throughout the lesson even though a few tasks are given to a student to assess their level. I'm glad that I decided to take this lesson. I've got some good advice from him, which I usually don't get from my regular teachers. I enjoyed talking with him too.

レベルチェックをしていただきました。的確なアドバイスでとてもよかったです。他のレッスンの受講も検討したいと思いました!