Basic Sketching and Drawing Class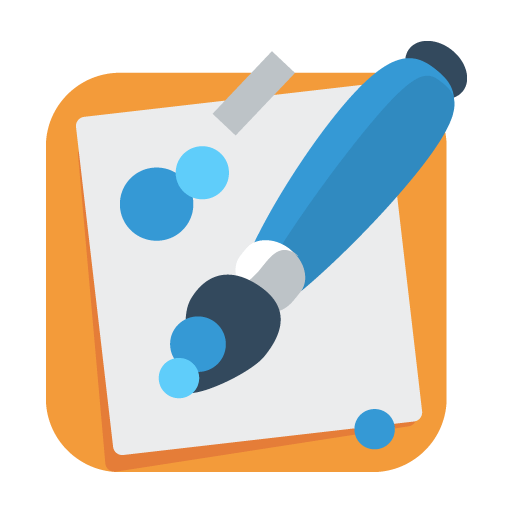 Drawing And Painting
Worry no more! Learn the tricks and techniques, and the BASIC drawing compositional skills as well! It's worth the try! ;)
Class Level: Beginners/ Intermediate (high school and adult learners)


Overview and Purpose:

In this class, we will have a comprehensible learning experience on Basic Sketching and Composition Drawings. We will cover Elements and Principles of Arts and compositions, drawing techniques, architectural drawings (different perspectives), still life drawing, ballpoint drawing, ink drawing, portrait, landscape and much more. We will draw anything in an organized sequence of lessons and we will use various medium and the drawing tools that you will surely enjoy!

Let's feed your creative soul! Anyone can draw! You wouldn't know until you try! You only need the desire and your creative soul! Unwind and have your drawing and sketch experience with Jaja! :)


"Art enables us to find ourselves and lose
ourselves at the same time."


~ Thomas Merton, No Man Is an Island




Objectives: Learner is expected to :

1. Get familiar with the basic composition drawing skills and techniques with various materials and tools.
2. Appreciate own artworks and other artist's works as well.
3. Be exposed to art challenges and different approach on compositions and drawings and learn the significance of basic lessons.





Art Materials:



We need all mediums for drawings pencils, color pencils, watercolor pencils, ballpen, and ink. Also sketch pad/ paper, brushes, tortillion, vinyl and kneaded eraser and other helpful materials. Please refer to the required materials and specification that will be given before the lesson.


Note:

If you love to improve your drawing skills or you are just someone who loves to sketch but wish to draw and produce a nice artwork, well then, you don't have to worry anymore! Just try this basic and fun sketching and drawing class because we will start on easy, fun, and basic drawing activities. This is the reason why you are taking basic sketching class. It's for you to have a fresh start and to conquer your fear in holding your drawing tools! :)

Also, Please don't hesitate to let me know if you have any other preference, suggestions or questions. :)


I can't wait to see you on my drawing/ sketching class!
Lessons offered by this tutor
Feedback from students
初回でしたので、二つの課題で実力のアセスメントを行いました。まだどういう風に上達するかはみえていませんが、続けてみたいと思います。スキルを定量的に評価するシステムを使うということで楽しみです。

I studyed about positive/negative space in this lesson. She explained me what the positive/negative space is with videos and lots of references. It was really intensive and brain storming thus I learned deeply about this theme. Of course I need review, working on more practice and assignments, seeing more and more masterpieces and try to analyze the artworks by myself for further understanding just like she led me do that in this class. Regarding this class, I'm very grateful for her to finding another tool instead of Skype so that we could do this lesson, in much more understandable way! I really appreciate her for rec the lesson(t's very useful for review!) and did her lesson with live writing and typing on the screen. Thank you so much, always Jaja!

Following the last lesson, We continued focusing on "line" in this lesson. What I did in the lesson is tracing hieroglyph( i think it's hieroglyph, but maybe not) with ink pen. I used disposable pen this time instead of ink pen, though, it worked well. Tracing hieroglyph itself is quite fun, especially to see my progress, it makes me excited. This activity requires you concentration and observation. Yes, it's just a tracing lines over the tracing paper, but without concentration, your lines would be messy. And you also need to observe the original lines and the whole picture carefully and decide which point of pens you use on each line. So I can train lots of things through this activity; concentration, observation, making right decision over right tool to use, making straight lines without rulers, good designs, and so on. She always gives me various experiences and opportunities of arts and every activities are challenging yet so much fun! I can feel myself improving knowledge and skills little by little with her lessons.Thanks a lot for this lesson as well, Jaja! I enjoyed it a lot too and already can't wait for the next lesson! :)

This is my third drawing lesson with Jaja. She taught me the further detail of line; one of the elements of art. There were lots of discoveries as usual and she taught me what kinds of line are exist one by one with various references, her presentation always stimulates my curiosity and passion for art! Now is the turn to try to put what I leaned from her into practice by next lesson, yes, homework! One of the most favorite parts of her lessons because every homework increases my skill for sure and so much fun at the same time. can't wait for her next lesson!

It was both really fun and understandable lesson! Jaja explains everything that learners need to know and understand, so if you are enthusiastic beginner, I'm sure you have amazing time with her, and can learn a lot from her. She explains everything very specifically, deeply and logically with a lot of references, demonstrations and feedbacks. Also she motivates me so much that I "want to" practice everyday. Now I have one more reason why i practice everyday because i want to improve my skill with her teaching :) Thank you so much, jaja! I'm looking forward to taking the 2nd lesson so much!