Watercolor Painting Class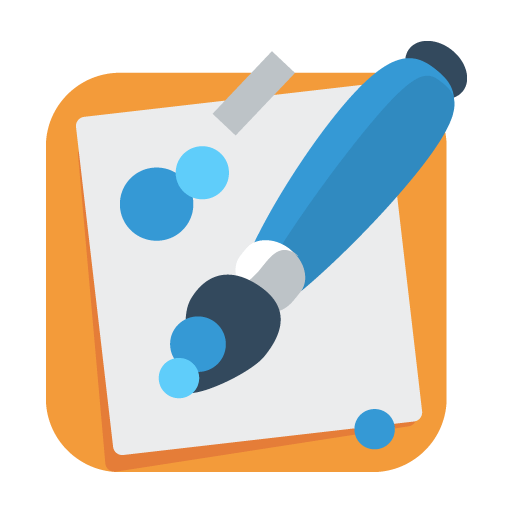 Drawing And Painting
Its not as hard as you think! Just learn the tricks and painting techniques ;) And You will surely fall in love with watercolor painting!

Class Level:
Beginners/ Intermediate
(high school and adult learners)

Overview and Purpose:


In this class, we will have a comprehensible learning experience on watercolor painting basics. Every lesson will cover the application of fundamentals in art and different techniques.

Practice makes perfect! Let the watercolor medium express and render your composition and imagination! Let's fall in love with watercolor painting!


Objectives: Learner is expected to :

1. Use the design basics and fundamentals in creating a composition and painting an artwork.
2. Appreciate the importance of art critique and use it as another learning strategy.
3. Paint with the basic skills and techniques acquired from the class.




Art Materials:



We need pencils, watercolor paper, brushes, and other helpful materials. Please refer to the required materials and specification that will be given before the lesson.


Note:

Don't worry if you don't know how to work with the brush and watercolors yet. That's the reason why you are taking this class. Just give it a TRY! :) Also, Please don't hesitate to let me know if you have any other preference, suggestions or questions. :)
Lessons offered by this tutor
Feedback from students
とにかく楽しいレッスンでした。子供と一緒に受けたら、子供が筆を返してくれなくて、結局何もさせてもらえなかった。レッスン後に一緒にまたチャレンジしたら、塗り方にも工夫ができるようになって、Jaja先生のおかげだなと思いました。また是非受けたいです。

In this lesson, I tried to make the value of 12 colors by myself. Jaja first taught me how to work on it and just led me focus on the activity afterwords. This activity is quite good to train my skills of observation to see the deference between tints and shadows of the color even if it's tiny deference. I think this is one of the required skill for artist. Also I can train the skill of water color painting as well. One of the great things of her lesson is that she lets me try new activities with what I learned and obtained in the previous lessons so that I can understand further and use the technic more freely. I atrongly believe that keeping in practice and trying new things with continuous review is one of the key to lead myself to put upper level. In this lesson, I focus on value, which is one of elements of art and this is what I leaned before. Through this lesson, I can understand "value" more and deeper. Thank you so much for the amazing lessons as always! Can't wait for our next lesson <3

素晴らしいレッスンでした。全くの初心者で興味本位で受けてみたのですが、色の塗り方や技術を教えて下さり、とっても絵が描きたくてたまらなくなりました。またJaja先生はとっても明るくて人柄もいいので、レッスンも楽しいですよ!

This is my 2nd water color lesson with Jaja. We worked on painting and making our own color wheel together and it's actually very fun! To be honest, I had been thinking that coloring the wheel was kinda piece of cake as I already knew how we create the secondary and third color, like, red and yellow =orange. But there are huge difference between just having the knowledge and Put it in practice. I leaned it... Felt it through this lesson. I need more practice and want to make better color wheel! She always let me have those essential knowledge and practice it through challenging activity. When I stuck with it, she helps me giving some tips. I really like the way she teaches :)

I took this lesson for the very first time. I am a beginner of water color painting so I didn't have any knowledge or technique of it... Until I took this lesson. Ms.Jaja taught me such basics one by one in very easy-to-understand way even for beginners. the handout she prepares for students are really helpful and her demonstrations always make everything understandable. Of course I need to practice a lot everyday besides of the lesson to improve my skill, though, her lesson motivates and inspires me a lot so now I enjoy my own practice :) can't wait to take her next lesson!