Italian language - intermediate level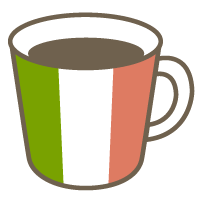 Italian

Listening

Reading

Speaking
Level B1
This is an Italian course for peole who has a basic knowledge of Italian (B1-B2).

We will use the student book "Nuovo progetto Italiano 2" with cd. The workbook is not necessary, but it's usefull to exercise yourself at home, it has also the final text at the end of every unit.

If you already use an Italian book, we can speak about it durig the first lesson.

Durig the course we will speak ONLY in italian and will do grammar, listenings, readind and speaking so at the end of the course you will join B2 lItalian level.
Material:
Textbook (Nuovo progetto Italiano 2)
This tutor is currently on leave or vacation.
Lesson requests can be made after Jul 25, 2018.
Lessons offered by this tutor