English Conversation with Mary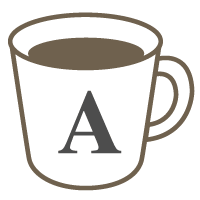 English

Good for beginners

Listening

Speaking
[no feedback] Casual conversation for fluency
Let's sit down and talk!


In this lesson we can talk freely in English about any topic. If you are feeling shy or not sure what to talk about, don't worry, I will help the conversation along.
If you want to set a topic for the lesson, that is fine too!!
What to expect:



Easy conversation - My goal is to keep talking in ONLY English. I won't stop and interrupt you to fix every mistake (unless you ask me to).


While we are talking I will teach you new expressions or words if you have a hard time saying something


Please note this lesson does NOT include follow up feedback after the lesson.


I can't wait to meet you and talk.
If you have any questions, please try my counselling session.
Lessons offered by this tutor
Feedback from students
오늘도 메어리 쌤의 덕분에 편하고 즐겁게 공부할 수 있었습니다^^ 한국어로 설명 해 주시는 점도 너무 감사합니다~!!

역시 메어리 쌤 하고 공부하는게 진짜 공부가 되네요~^^ 오랫만에 하는 렛슨~ 즐거웠습니다~! 메어리 쌤이 영어 렛슨 할 수 있는 동안에 맞춰서 열심히 공부하도록 할게요~! 오늘도 감사했습니다!!!

先生が日本を旅行されてから初めてのレッスンだったので、主にそのことについてお話をしました。とても楽しまれたようで私もいくつか質問をしながら嬉しく思いました。

오늘도 공부해서 마음이 뿌듯합니다^^ 메어리 쌤 쉬는 동안 숙제도 하고 열심히 문법도 공부하고 복습, 예습 다할게요~! 다음 렛슨 때는 발전한 모습 보여드릴게요~ㅋ 오늘도 너무 수고하셨고 감사합니다~

今日も楽しくてあっという間のレッスンでした。会話をどんどんリードしてくれ、わからない新しい表現などもすぐに察してタイピングしてくれます。 今日は花粉症の為"カメラ無し"をリクエストしました。カメラ無しでもメアリーの声はポッドキャストそのままの声で、クリアーで聞き取り易く、また力強くカッコいい英語を話すので快適にレッスンを受けられると思います。とてもお薦めです。