25 Minute Conversation Class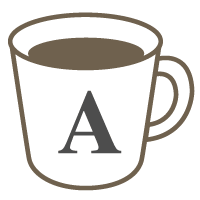 English

Good for beginners

Vocabulary

Speaking
Let's Talk!
For this class, you choose a topic you want to talk about and I will prepare materials and vocabulary to get you talking.
Popular topics include:



My dream vacation


Food and restaurants


Childhood memories


Movies


Personality


Do you want a different topic? No problem! We can talk about whatever interests you.

Lessons offered by this tutor
Feedback from students
約1年ぶりにLaura講師のレッスンを受講しましたが、やっぱり楽しくしっかり学習出来て大満足です。 予め予習(生徒さんのニーズによってかもしれませんが)も必要ですが、生徒が話をできるように促してくれるので25分でも沢山話が出来ますし、その中で便利なフレーズを色々教えてもらえるので表現力が増やしたい方にもおすすめです。

Correct my mistakes right away. It helps me to learn about how to use words correctly. That's what I need from the class. Don't have to be aware of not knowing how to talk about the conversation class's topic. Laura will guide you to talk more in the class. She is a very patient and hard-working teacher. Thanks again for the great class.

The atmosphere she made was comfortable for me. Thank to her, I could concentrate to speaking English. I'm glad to read her feedback and can keep motivation.

毎回とてもきちんとした授業やフォローを行ってくださり、素晴らしい先生だと思います。