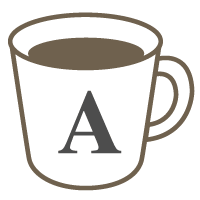 English

TED Talks
This lesson is aimed at your English comprehension - to deepen your understanding of spoken English. We can select a talk together or I can offer one for you to listen to, in preparation for your lesson.
This is an interesting and exciting lesson which can be very current and up-to-the-minute.
You will prepare for this lesson by being given a link to a TED-talk to watch before the lesson. During the lesson we will talk briefly at the beginning, discussing any comprehension problems you may have, or anything else necessary, before watching together with a transcript.
Afterwards we will discuss the major elements of the TED-talk and I will give feedback on comprehension and offer ideas for further practice.
In preparation for this lesson I need to know your approximate level of English and it would help if you could give me an idea of any interests you have - what your hobbies are, what you like doing in your spare time and what work you do.

Lessons offered by this tutor
Feedback from students
After a few month's interval, I enjoyed her lesson again so much.  She has given a lot of clues to help me understand cultures of various countries. 50 minutes is flying very quickly.

I always think she is a nice teacher. She listened to what I said very carefully, and gave me very precise advice every time. The feedback she sent me after the lessons were increadible. There were a lot of helpful advice there. I really appreciate her.

今回もTED Talkを使ったレッスンを受講しました。たいへん丁寧に、一つ一つの表現を詳しく説明してくださいました。口語的な使い方であるがために日本人学習者にはわかりにくい表現も幾つかあったのですが、すべて丁寧に解説してくださいました。とってもわかりやすかったです。発言者の意図やプレゼン方法にいたるまで話がおよび、内容の濃いレッスンでした。もちろん楽しい雰囲気でこちらの発言を促してくれますよ。とっても明るい先生ですから!!

初めての受講でしたが、とてもためになるレッスンでした。正統派のイギリス英語が聞けて良かったです。私の苦手な部分を克服する勉強方法を丁寧に教えていただきました。feedbackが楽しみです。

素晴らしいの一言です!レッスン中は常に優しく、話しやすい雰囲気を作ってくれます。TEDを教材として使うレッスンですので、リスニング力も伸びます。使ってある語彙を調べたり、スクリプトを見て内容を確認し、また聞いてみると驚くほど理解力が増します。レッスンでは、大切な語彙や表現の確認もしっかりやってくださって、内容に関しての意見交換もあり、この上なく充実しています。そして後日いただいた、驚嘆のフィードバック!!!多岐にわたる詳細なコメント、取り組むべき分野、もちろん優しい励ましの言葉などなど!!!ぜひぜひ一度受講なさってください。もちろんあらゆるレベルに対応できる経験とスキルをお持ちだと思いますので。